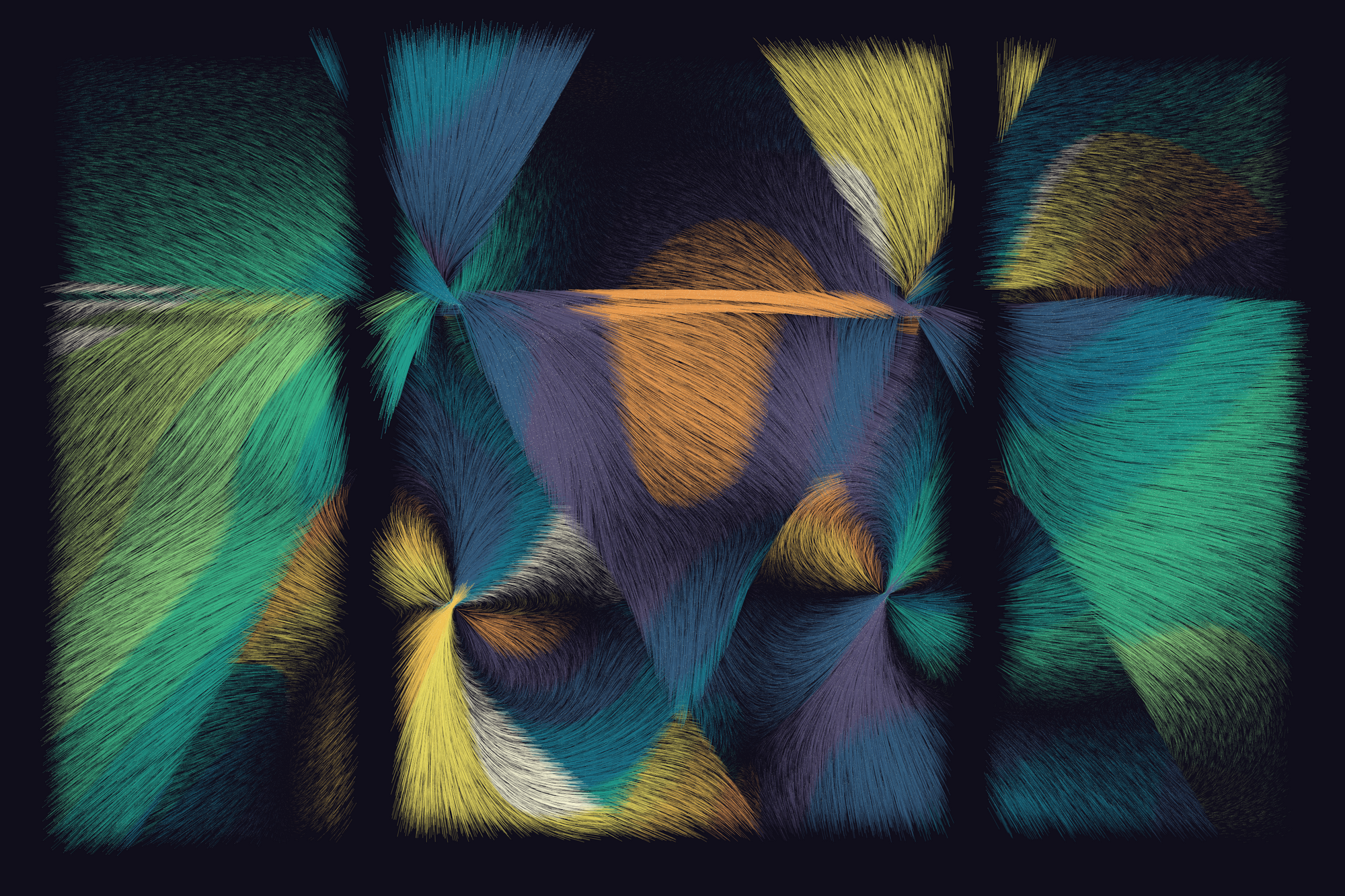 Folradura means fur in Old Occitan, a Romance language spoken in the south of France. This project explores producing organic patterns using a cocktail of maths, physics, noise, randomness...
Folradura is a long-form generative series released on 256ART in July 2022.
Thanks to all the people who helped me on this project, especially, Julien Labat, Rich Poole, Nudoru and Matthieu Segret.  
Organic
Folradura combines multiple techniques to get an organic appearance. Do to that, the artist draws more than 500k vectors and points, use a lot random and noise algorithms... Folradura plays with the balance between order and chaos.
Aspect
The complexity of this work ends up creating impressions of volumes, shadows and lights, photography...
Variation
This collection includes a very large number of possible variations. Some of these properties define the colors and how they are set. Other properties are specific to the local modifiers and allow to define their effects, their position, their intensity, their modulations, their synchronisation... And finally some property defines the size of the margins, the number and the orientation of the divisions.
Infos
Editions: 512
Publication date: 9th July 2022
Author: Camille Roux
Making of