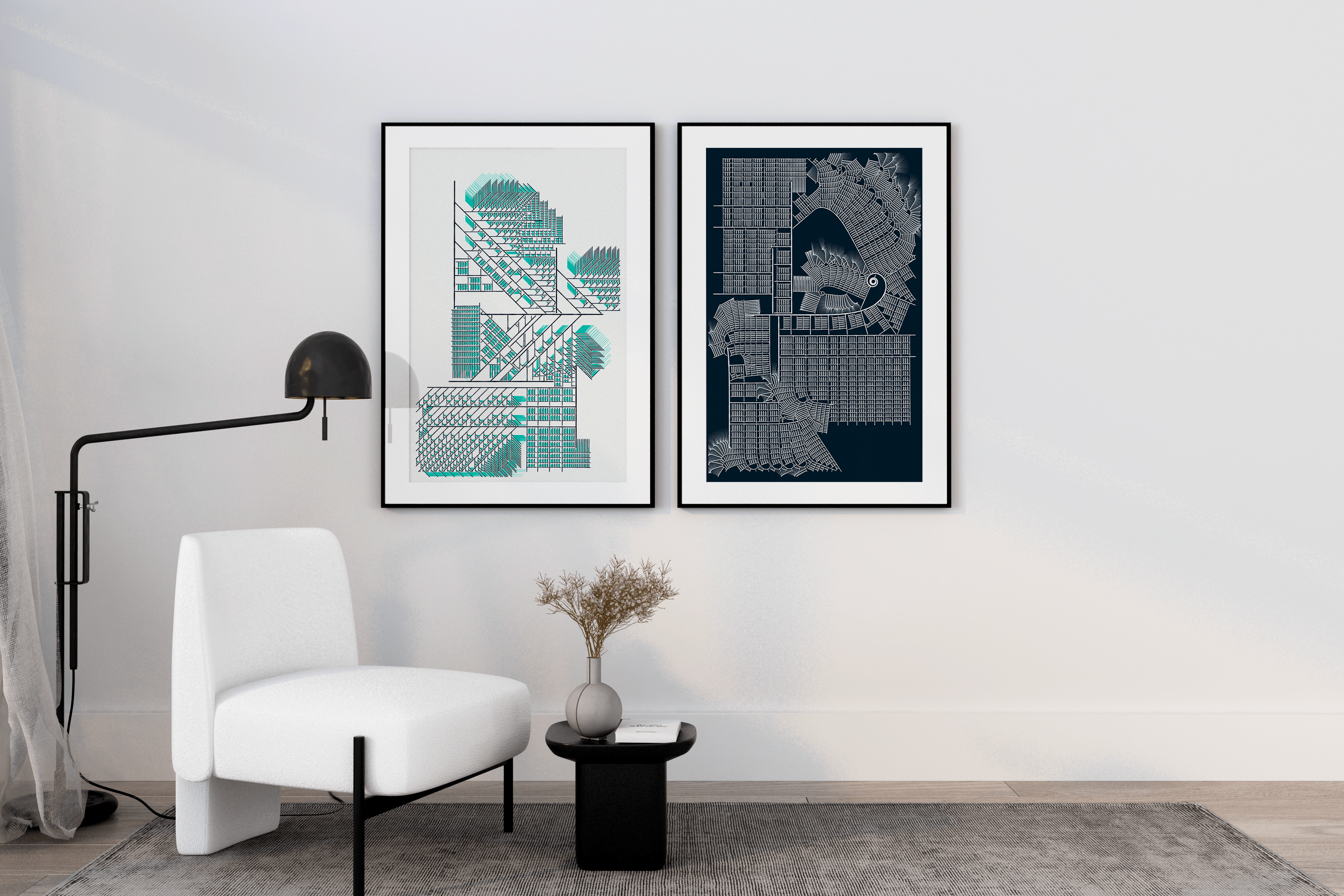 ARTERIA is a long-form generative series released on fxhash where autonomous agents are drawing paths following a set of rules.
Artèria means artery in Old Occitan, a Romance language spoken in the south of France.
Agents have a default behavior: they go straight forward, have children, die when they meet the trajectory of another agent...
The system start dozens of random initial parameters: recursion level, agents position and size, colors, birth angle and distribution... The possibilities are endless.
Finally, some local rules can be applied (ex: all the agents in the upper half rotate slowly).
The output is the result of the initial parameters, interactions between agents and local rules.
Infos
Editions: 333
Publication date: 05/05/2022
Author: Camille Roux
Making Of